Some Golden Tips Not to Gain Weight at Christmas. Such as choosing healthy desserts and not sitting at the table for a long time. Can help you avoid weight gain during Christmas. 
During this holiday season there are many family and friends gatherings where typical Christmas meals are eaten. Which usually tend to be quite caloric, being able to grab a few extra kilos. 
If you are on a diet regimen or simply want to maintain your weight during this holiday season, you should follow the 10 Golden Tips Not to Gain Weight at Christmas below: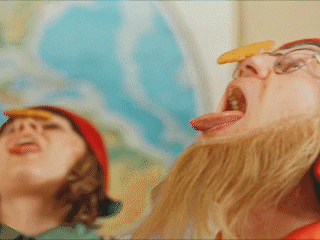 1. Place the candy you like most in one dish
Place all the Christmas sweets and desserts that you like the most in a single dessert dish.
If they do not fit, they should be cut in half, but it is not valid to place one on top of the other. You can eat all those that fit in those centimeters of surface.
2. Perform physical activity before and after Christmas
It is important to do more intense physical activity during the days before Christmas, once this holiday season ends you should also continue doing them to compensate and burn the calories that were ingested more. 
It can be a complete workout between aerobic exercises such as walking, running, zumba and bike riding, combined with a routine of muscle exercises  that can be done at home for 20 minutes.
3. Always have green tea nearby
Prepare a bottle of green tea, should drink it throughout the day, so the body stays hydrated, take advantage of the benefits of green tea to accelerate metabolism and prevent weight gain. Learn the benefits of consuming green tea .
4. Do not stay seated at the table
Do not sit at the Christmas table all day, direct your attention to the guests, to the gifts offered, you can entertain yourself by dancing or playing a board game. Sitting helps you accumulate calories and promotes weight gain, because you have the temptation of food in front of your eyes.
5. Eat fruit before Christmas dinner
That's it! Before starting the Christmas dinner eat a fruit, preferably a pear, an apple or a banana. Fruits have a high content of fibers that help to reduce hunger, feeling a greater sensation of satiety, and as a consequence will eat a smaller portion during the meal.
6. Prefer healthy desserts
It is true that we mentioned that I could eat the desserts that fit on the plate, however, it is preferable to choose the healthiest. To do this you must choose desserts that contain fruit or gelatin, for example. 
7. Use less sugar in Christmas recipes 
This recommendation is easy to maintain and the taste is almost the same. We promise!
It is important that you use only half the amount of sugar indicated in the recipes, so it is possible to reduce some calories.
8. Avoid the greasiest foods 
Do not eat butter or margarine, or fried foods, so you can eat other dishes without accumulating excess calories. However, if it is a typical dish of your country that contains a lot of fat try to consume a small portion and infrequently during Christmas.
9. Write down everything you eat
You can make a food reminder, to do so you must write down everything you ate during the day, this will allow you to be more aware of your diet and the mistakes you may have made in order to correct them in time.
An important tip is that as soon as you eat, write down what was eaten and, if possible, what the portion is, since then it is difficult to remember.
10. Do not skip meals
Although it is our last suggestion, this is a Golden Tips Not to Gain Weight at Christmas! Never stop making a meal because of the party you will have at the end of the day. If the organism stays long without eating, it is natural that at the end of the day the sensation of hunger increases and that the control over the food decreases.
You might also interested : How To Gain Fast Weight in 2019